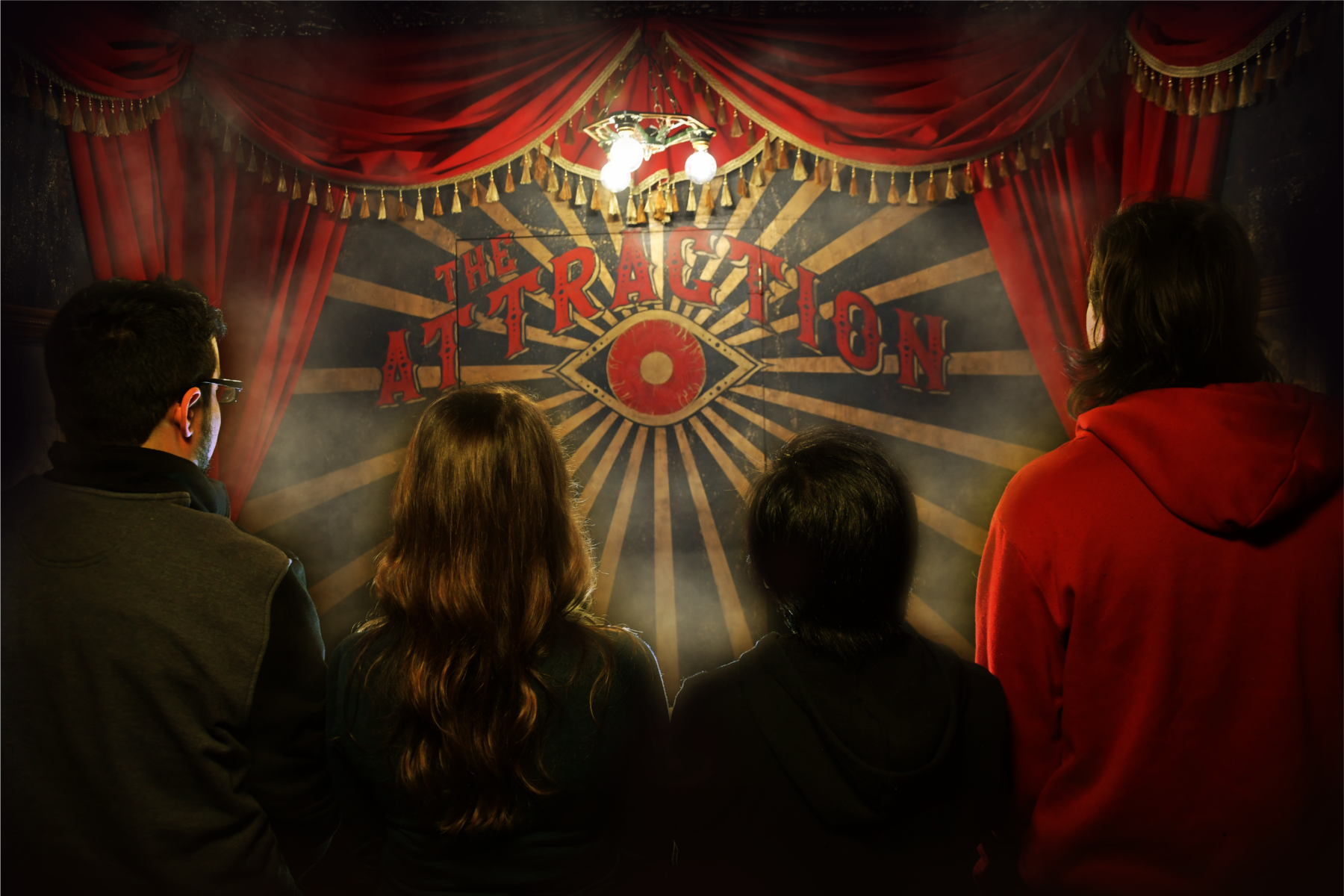 Can your team return from the unknown?
Palace Games has discovered another secret inner-sanctum within the walls of the Palace of Fine Arts. This mysterious attraction premiered at San Francisco's World's Fair in 1915, but was then immediately condemned for reasons unknown.
After an arduous restoration effort, Palace Games reopened this secret marvel of the 1915 fair. We've yet to uncover its purpose.
Are you bold enough to solve the mind bending mystery of The Attraction?
Now accepting reservations for September 24th through October 31st.
4-6 players strongly recommended.
Min: 4 players. Max: 8 players.
May NOT exceed room capacity
Approximately 2 hours
...for those that return.
Some escape room or puzzle experience recommended.
Limited.
*Special accommodations can be made as needed.